Current Campaign- Indonesia, north Sumatra
Guarding the last forest.
The Gunung Leuser National Park, located in North Sumatra and Aceh provinces is part of the Leuser Ecosystem, the last place on Earth where Sumatran orangutans, elephants, rhinos and tigers roam freely. It is also the home to 4,000 plant species and one of the best remaining expanses of lowland dipterocarp forest across Indonesia, forming a wonderful habitat for 350 bird species, 194 reptiles and amphibians specie and 129 mammals species. Unfortunately this national park and its incredible biodiversity are under growing threats because of poaching, hunting, illegal logging, land encroachment by local farmers, infrastructure development and the extension of conflict oil palm plantations.
The tropical rainforests of Sumatra is a biodiversity Hotspot with a range of species richness and endemism reflecting their unique history, climate and ecology. The lowland dipterocarp forests is particularly species rich due to its fruiting trees, providing an abundance of food for seed eaters including Orangutans. The presence of orangutans is especially important as they play a key ecological functional role as seed-dispersers. The Leuser ecosystem is a unique and globally important forest and one of the largest intact forests left in Southeast Asia, and is located in the northern end of Sumatra. 85% of the ecosystem falls within the province of Aceh and 15% in North Sumatra. It covers a total of 2.6 million hectares and consists of rainforests from sea-level coastal peat swamps of Tripa, Singkil and Kluet, to the summit of Mt. Leuser. The Ecosystem is home to over 100 mammal species, 380 birds and 95 reptiles and amphibians. Some of these are endemic to Sumatra and found nowhere else in the world and 75% of the Sumatran Orangutan population has been recorded within the Leuser ecosystem.
This amazing ecosystem is under threat from legal and illegal activities and land conversion for oil palm and other monoculture plantations and road construction. The Aceh Spatial Land Use Plan sets out many areas for forest clearance and road construction leading to forest degradation. This has not been approved by National Government, but is being implemented at a provincial level. This must be revoked and replaced with a sustainable development plan. Law enforcement also needs to be increased to end illegal land clearance.
The Leuser Ecosystem Alliance is a coalition of local, national and international NGO dedicated to the protection and restoration of the Leuser Ecosystem in Sumatra. The Alliance is comprised of the following organisations; Forum Konservasi Leuser (FKL), HAKA, OIC, PanEco, SOS and Yayasan Ekosistem Lestari (YEL)
Law enforcement
Several government agencies share the responsibility to enforce Indonesia's wildlife related laws including customs, forestry department, police, military police and the quarantine service.
TRP local partner Orangutan Information Centre currently only has ONE patrol team that is responsible for 200,000Ha. That is a large, vast area with only one patrol unit.
The Rainforest Project will fund another two Patrol units to conserve this special ecosystem.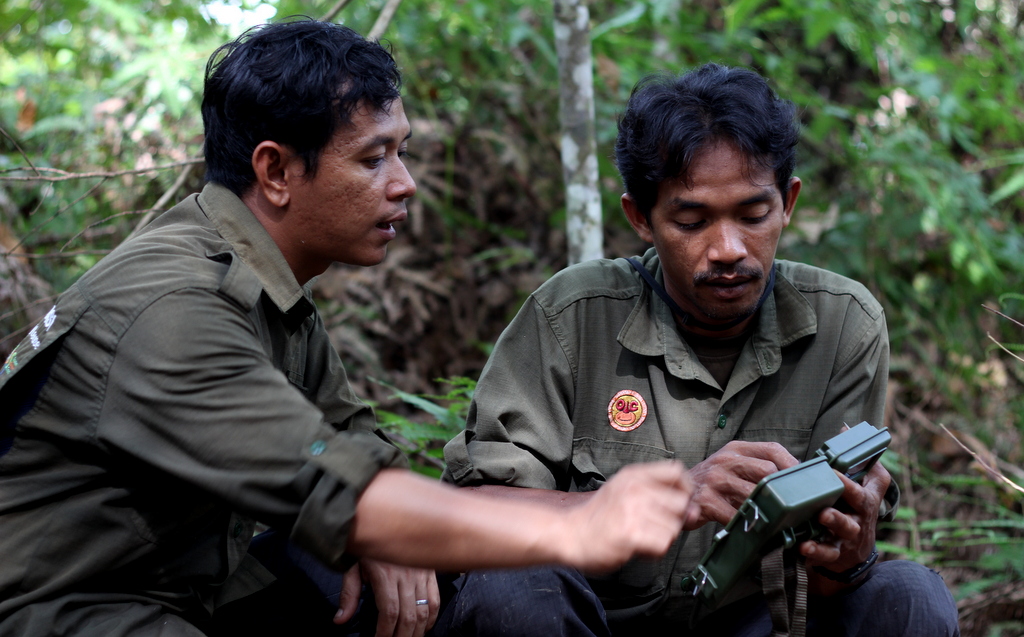 $1 a day can protect 200,000Ha of tiger,elephant, orangutan and rhino habitat